Board of Directors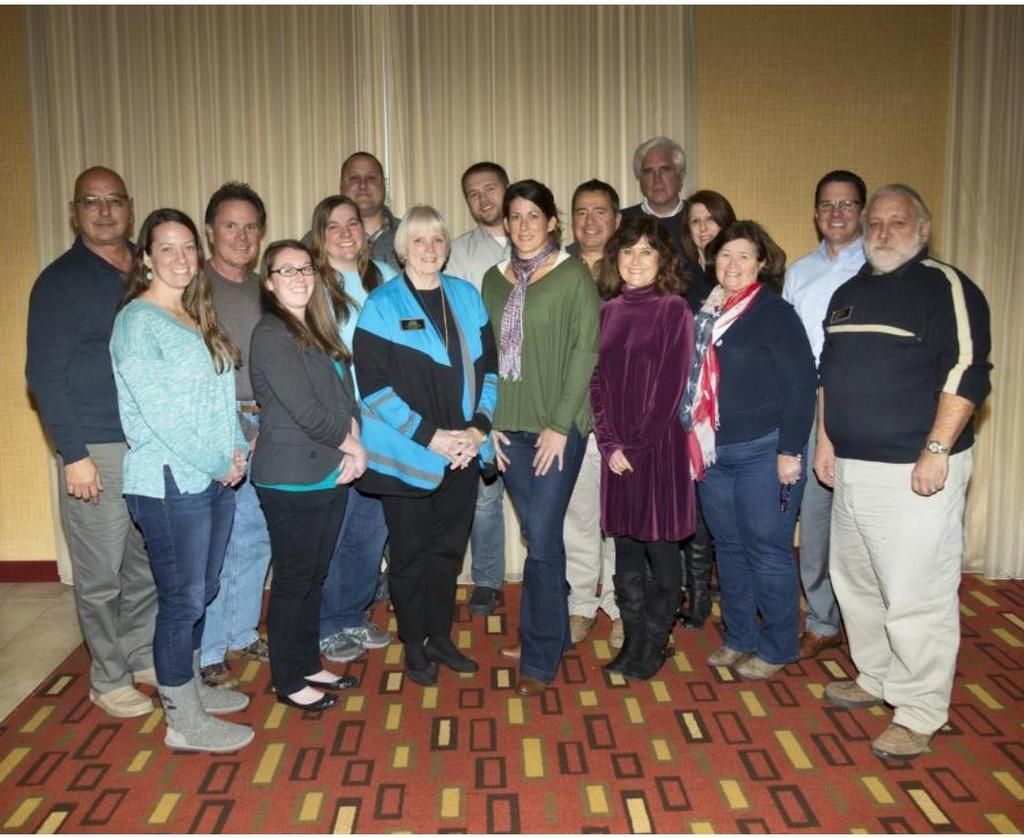 The Pleasure Island Chamber of Commerce 2016 Board of Directors and Professional Staff met at Courtyard by Marriott-Carolina Beach on January 19th, 2016 for their all day Strategic Planning Session in which their 2016 Goals were discussed and implemented for the upcoming year. The new Board was selected at the Chamber's Annual Meeting on December 2nd, 2015.
Top Row: Paul Boroznoff (Southern Digital Art.com), Max Sussman (The Veggie Wagon), Jesse L. Jones (Bank of America), Bruce Holsten, Secretary (American Harbor Capital Strategies).
Middle Row: Nikki Keely (Town of Kure Beach), Dr. Ked Cottrell, Vice Chair (Pleasure Island Animal Hospital), Angie Wiggins (Carolina Beach Blueliners Association), Lynn Halterman (Carolina Beach Pontoon Rental), Brenda Butler, Treasurer (Town of Carolina Beach Planning Department), Mike Worley, 2016 Chair (Edge Entertainment).
Bottom Row: Meaghan Wright (Administrative Assistant and Visitor Center Manager), Gail McCloskey, President (PICC), Andrea Cinanni-Wilson, Chair Emeritus (Southern Sign Company), Garner Von Cannon (Von Cannon and Associates Insurance Services), Elaine Augustine (Saint's Cove Beach Bar & Grill), Greg Reynolds, Executive Director (PICC).
Not pictured: Pete Donat (Havana's Fresh Island Grill) and Barry Henline (The Law Office of Barry Henline, PLLC)