Member Information
HAVANA'S FRESH ISLAND RESTAURANT
1 N. Lake Park Blvd.
CAROLINA BEACH NC, 28428
(910) 458-2822

SPECIALS
Sunday: FUNDAY BRUNCH 10 am - 2 pm, Live Music– 11 am –3 pm
Monday: $5 Chicken Nachos (at bar) Pair with a $3 NC Beer
Tuesday: $5 Sweet & Spicy Chili Shrimp served with an Organic Snap Pea Slaw (at bar) Paired with The Cottage Margarita. $5
Wine Down Wednesday: $5 All glasses of wine Live Music 5:30 pm – 8:30pm EVENING MENU: $10 Cheeseborg 2-3 different cheeses & accoutrements
Thursday: $8 Lamb Sliders w/ a Sundried Tomato Aioli
Friday: $25 10 OZ Prime rRb w/ a loaded Baked Potato & Green Beans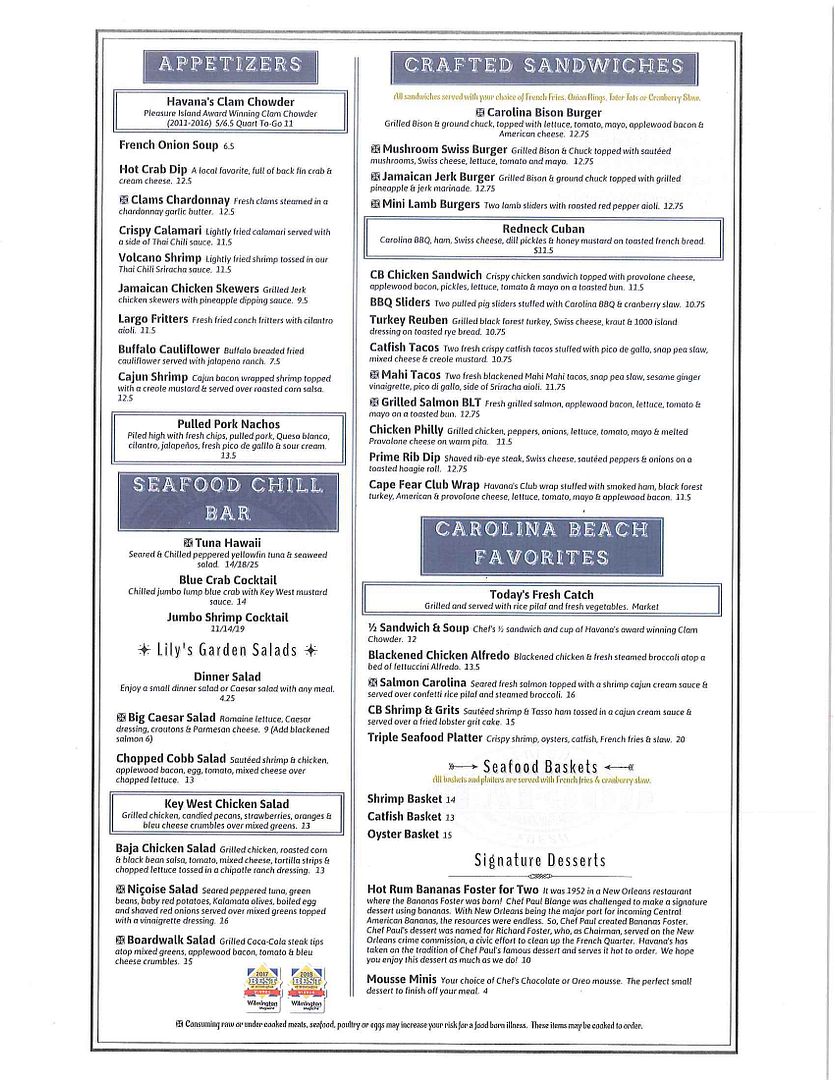 Havana Fresh Island Restaurant's 2019 Lunch Menu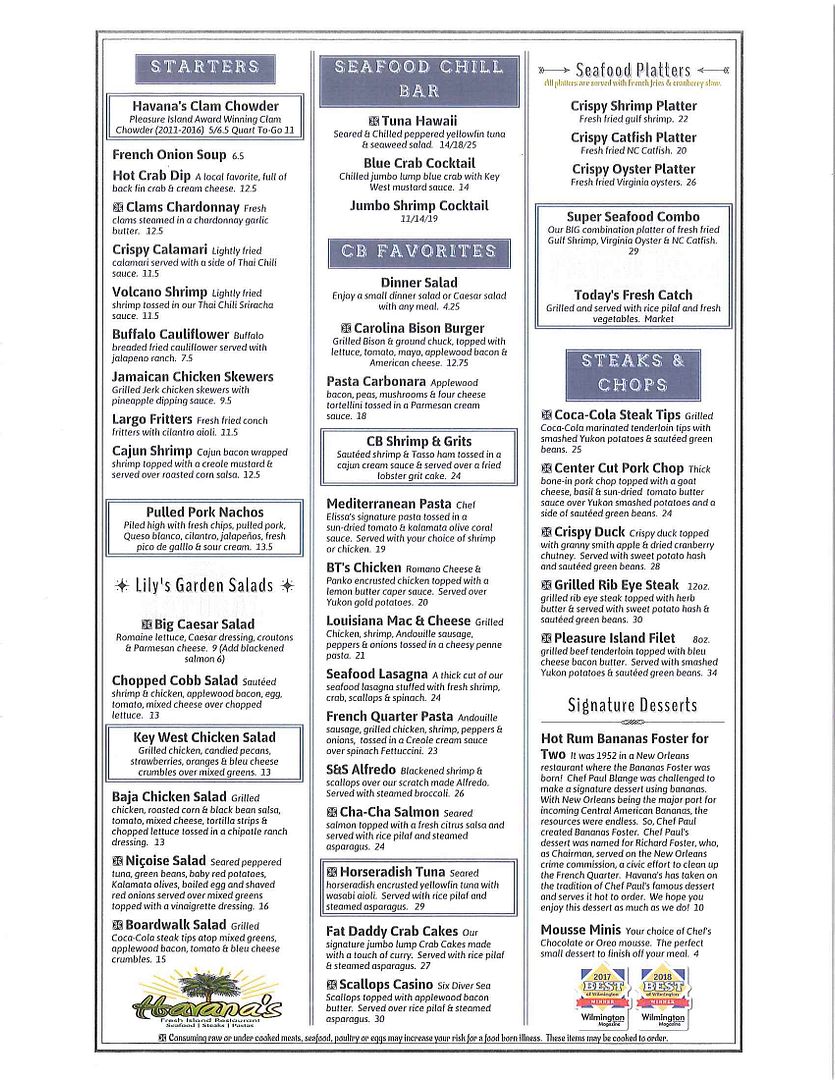 Havana Fresh Island Restaurant's 2019 Dinner Menu
Spotlight On Business
Havana's Fresh Island Restaurant
1 N. Lake Park Blvd.
Carolina Beach, NC 28428
910-458-2822
Here at Havana's, we love food and the passion to create it! Havana's Executive Chef prepares all menu items & daily specials with using only the freshest ingredients available. We feature the freshest seafood, steaks & pastas in a polished casual atmosphere. We are open every day for lunch, dinner & serve brunch on the weekends. Whether you are looking for lunch, dinner or brunch, Havana's Executive Chef and his team have you covered at Havana's! We are proud to say our craftsman beach cottage restaurant celebrated its 100 birthday in 2016 and it always gives a feeling of comfort and great beach dining atmosphere. Eat Where the Locals Eat & Relax & Enjoy the Flavor of Havana's.